3 months ago
The Last Voyage of the Demeter (The Next List #2)
Not enough people watched Dracula 2023.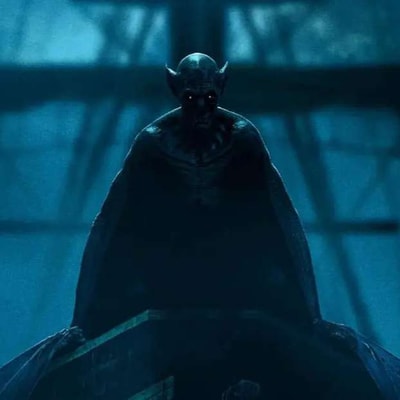 Not enough people watched Dracula 2023...
...and so now everyone (including your favorite podcast hosts) will suffer with a future episode on DRACULA 2000.
But until that cursed day we talk around the spoilers for what most will watch soon on video on demand platforms (or not!) and then we debate if one can spoil a film based on one chapter in the middle of Bram Stoker's Dracula? Apparently in international territories the title of this film lost the LAST part of the voyage but gave the Count himself top billing. As we long ago discovered based on our download numbers we can do nothing right. Enjoy!
Support what we do on Patreon with early access and bonus episodes covering the countdown to Christmas!
Subscribe on Apple Podcasts/Spotify/Google Podcasts/Amazon Music
Threads/Instagram: @theoffscreendeath
Letterboxd: @daveagiannini and @projectingfilm
Find out more at https://offscreendeath.pinecast.co
This podcast is powered by Pinecast.