4 months ago
Past Lives (The Next List #1)
A new release because our fan demanded it.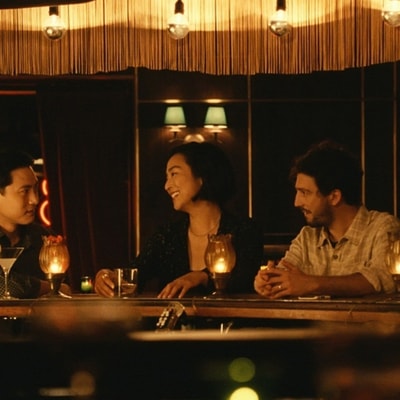 Will PAST LIVES make the Sight & Sound 2032 list?
Who knows?! For one host is hoping he will be dead by then and the other tries to talk him out of such dark thoughts by quoting the wisdom of Ethan Hawke. That and plenty more references to the BEFORE trilogy in a PAST LIVES discussion dominated by the what-ifs of film festival darlings such as something starring Anton Yelchin and a Star Wars Englishwoman over a decade ago (spoiler alert: the clicking sounds is one host looking this up) and also what-if the sex comedy genre had been revived by Jennifer Lawrence?
Ah, that's where the aforementioned dark thoughts started. NO HARD FEELINGS... so much was expected of you. Enjoy!
Support what we do on Patreon with early access and bonus episodes covering the new releases of the month!
Subscribe on Apple Podcasts/Spotify/Google Podcasts/Amazon Music
Twitter @offscreendeath Instagram @theoffscreendeath
Letterboxd: @daveagiannini and @projectingfilm
Find out more at https://offscreendeath.pinecast.co
This podcast is powered by Pinecast.