4 months ago
Barbie (Barbenheimer 2 of 2)
Release the Snyder Cut jokes.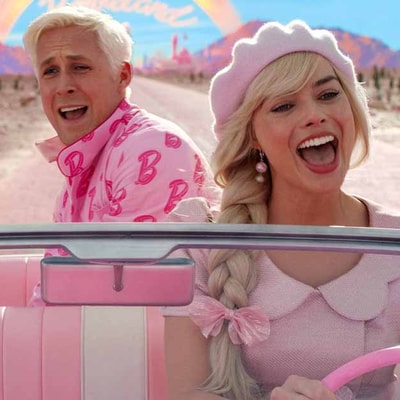 Release the Snyder Cut jokes.
That is one of many of the charming qualities of Greta Gerwig's BARBIE along with other universal treasures. Such as!
Ryan Gosling going full CRAZY, STUPID, LOVE.
As much of the color pink as your eyeballs can take (and take those IMAX screens back from that grump, Nolan.)
At one point there is a merman. (Maybe that's just one of the show note author's universal treasures.)
However no film is perfect and one host doesn't much care for how the production of this film neglected the new and already forgotten season of PROJECT GREENLIGHT. This podcast can provide that criticism and probably only this podcast. Enjoy!
Support what we do on Patreon with early access and bonus episodes covering the countdown to Christmas!
Subscribe on Apple Podcasts/Spotify/Google Podcasts/Amazon Music
Threads @theoffscreendeath Instagram @theoffscreendeath
Letterboxd: @daveagiannini and @projectingfilm
Find out more at https://offscreendeath.pinecast.co
This podcast is powered by Pinecast.