4 months ago
Oppenheimer (Barbenheimer 1 of 2)
We didn't get TENET 2 but we got bald Iron Man.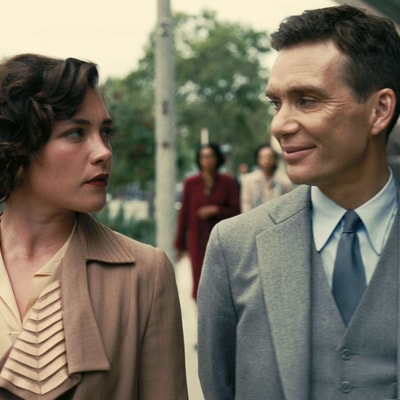 We didn't get TENET 2 but we got bald Iron Man.
And now with yet another rousing success from the Nolanverse expect 28 YEARS LATER as the franchise victory lap. Which could also be improved with another pairing with Florence Pugh, Mr. Peaky Blinders. But what wouldn't?
What can not be improved (if you listen to the critics and not this podcast, shameful) is OPPENHEIMER. Although one host tries his best to do so by going to the only film preservation society one needs: Peacock. Enjoy!
Support what we do on Patreon with early access and bonus episodes covering the countdown to Christmas!
Subscribe on Apple Podcasts/Spotify/Google Podcasts/Amazon Music
Threads @theoffscreendeath Instagram @theoffscreendeath
Letterboxd: @daveagiannini and @projectingfilm
Find out more at https://offscreendeath.pinecast.co
This podcast is powered by Pinecast.